BCIA 36 Hour Didactic Workshop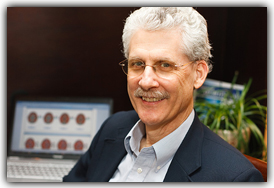 By Richard Soutar, Ph.D.

$995.00
Email: support@newmindacademy.com
These kinds of intensive workshops can be like drinking from a firehose. When it is all over you may find yourself looking at your notes and trying weeks later to remember what you have learned. Based on student requests and discussions with BCIA we have developed a workshop that allows you to read the materials in advance and review the same material after the workshop as well. Workshop attendees will have access to the New Mind Webcourse for BCIA certification before and after the workshop. This approach prepares you to better understand the workshop and formulate questions in advance. In addition attendees can have access to the New Mind Listserve to ask questions relating to the workshop and attend live internet "Go To Meeting" sessions to further clarify what they have learned. In addition attendees have special access to workshop powerpoint downloads as well as other popular downloads at the New Mind Maps MiniQ and qEEG database and clinical management website.
Workshop Schedule & Overview
Day 1
Perspectives In Neurofeedback:

A review of the major paradigms, their proponents and their history. Knowing who is who as well as what and why they are doing what they are doing will help practitioners gain a good overview of what is available to them in terms of methods and equipment and assist them in making a better decision as to how to access the resources they need for clinical success.

Learning Theory:

A brief review of operant conditioning and classical conditioning and how they relate to Neurofeedback.

Lunch

Basic Neuroanatomy:

We review neuroanatomy from the perspective of relating function to location and how location relates to behavior. This prepares practitioners for analyzing qEEG maps and thinking theoretically with respect to protocol development as well as better understanding the behavior of their clients.

Electrophysiology:

We explore information that is clinically pertinent to Neurofeedback practitioners and relate EEG activity to what they will see with their evaluation and training equipment.

Morphology

Morphology reviews the shape of EEG waves and what it means for practitioners. It is important to know basic normal and abnormal variants for the purposes of neurofeedback and qEEG.

Artifacts

Artifacts are events in the EEG that are created by equipment problems and various external confounds. Knowing what artifacts look like and where they come from helps the practitioner decide whether or not they are reviewing real EEG and making good analytic decisions for evaluation and protocol development.
Day 2
Instrumentation:

Understanding basic electronic theory as it relates to the operation of your equipment and how it amplifies and filters EEG is critical to maintaining proper equipment functioning. It helps you troubleshoot equipment when problems arise and provides a sound basis for understanding electrophysiology.

Montages:

Various electrode arrangements used for training are called montages. These montages create different results during the training process. It is important to know when and how to use these tools to obtain the best training results.

Research & Statistics:

It is important to keep up with research in this fast paced field so that you can provide clients with the best possible methods and equipment for training. Understanding how to read the research and interpret the concepts presented is critical to understanding the meaning and value of any research article.

Psychopharmacology:

Practitioners of Neurofeedback will find themselves in constant contact with medical and psychological experts who utilize drugs to help manage their patient's problems. Knowing how to discuss medication and its side effects intelligently with these other experts is important for assisting your clients in reducing their dependence on medication and improving their condition. It is also impotant to know the impact of medications on the EEG and how it can distort its presentation.

Lunch

Intake, Evaluation & Treatment Planning:

Getting the right information in terms of client management and client history allows the practitioner to manage their clients effectively and make good decisions in a timely manner. Knowing what evaluation tools are best for each client and when to refer to other experts for evaluation provides optimal information for protocol development and client progress monitoring. Deciding on a course of training and consistently reviewing progress with your client helps provide them with the confidence needed to see their course training to its conclusion and reap the full benefits of Neurofeedback.

Disorders & Protocols Case Studies:

Reviewing the different disorders typically encountered in a Neurofeedback practice in terms of symptoms, behaviors, test measurements and qEEG brainmaps helps prepare practitioners for what to expect and how best to deal with it. This segment helps practitioners to walk through all the aspects of a Neurofeedback case from beginning to end.

Professional Ethics:

Participating in a cutting-edge and socially transforming field like Neurofeedback presents a great many ethical challenges. In this section we review the typical ethical confounds that can be expected to be encountered in a Neurofeedback practice and how to deal with them.

For a more detailed breakdown see the New Mind Webcourse Outline